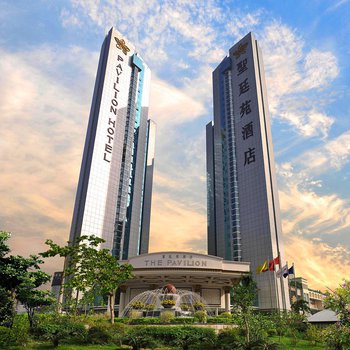 The Pavilion Hotel (Shenzhen Shengtingyuan Jiudian) grants guests easy access to Luohu Train Station, Huanggang Port and Shenzhen Convention and Exhibition Center. A 30-minute drive takes guests to Shenzhen Bao'an Airport.Huaqiangbei Pedestrian Street is within walking distance.
Rooms and suites in this Shenzhen business hotel come equipped with all the standard amenities.
For meals, diners can enjoy well prepared dishes from around the world along with wine and cocktails at the Western restaurant and executive lounge.
The meeting facilities, VIP reception hall and functional hall give business travelers a venue for various kinds of events or meetings.
Free time can be spent swimming in the indoor pool, playing ping pong or tennis or simply lounging the steaming sauna or getting a massage.